Malaysian workers are subject to various deductions on their income, from notable sources like EPF. Aside from compulsory financing schemes, taxpayers also contribute to PCB, a monthly tax that can be paid via the e-PCB portal.
It is important for members of the workforce to be aware of mandated funds and taxes impacting finances. These details can affect the way we view our daily expenditure and impact our finances at large.
For employers, understanding PCB is a responsibility that should be upheld. Read the article to learn how to use LHDN's e-Data PCB tool for an automated PCB management and payment process.
A Brief Description of PCB
Contributing towards the payment of employee income taxes at the end of the financial year, PCB stands for Potongan Cukai Bulanan. Payment towards the scheme is scheduled monthly and is handled by employers.
Various remunerations are subjected to PCB aside from an employee's monthly salary. The more commonly known include overtime payments, commission, tips, bonuses and allowances.
Director's fees, perquisite, employee's share option scheme (ESOS), tax borne by the employer, compensation for loss of employment, and gratuity are also subject to PCB.
Read More: What Is PCB: The Ultimate Guide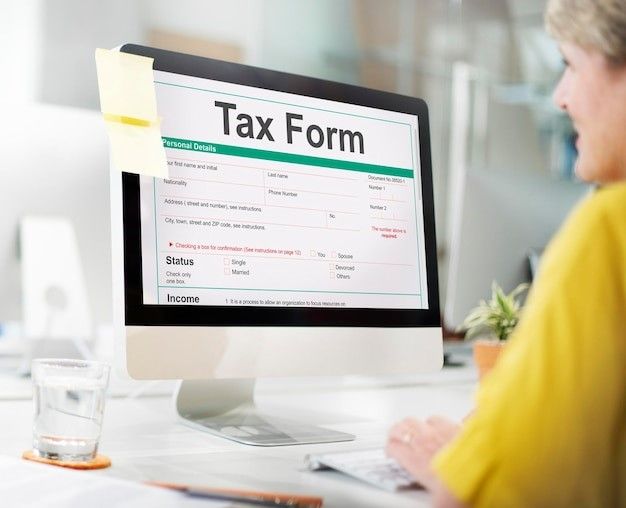 Step-by-Step Guide to e-PCB
LHDN's e-PCB system was developed as a tool to simplify the PCB management process for employers, especially for those who are not subscribed to a digitalised payroll system. The helpful tool can store employee information, calculate PCB, and transmit CP39 data.
The e-PCB system also serves as an online portal for making payments, such as for PCB. Detailed below is a step-by-step guide on how to use the e-Data PCB portal to generate and submit your PCB Text File:
1. Go to the e-Data PCB website. (First-time login: register an account using your E Number)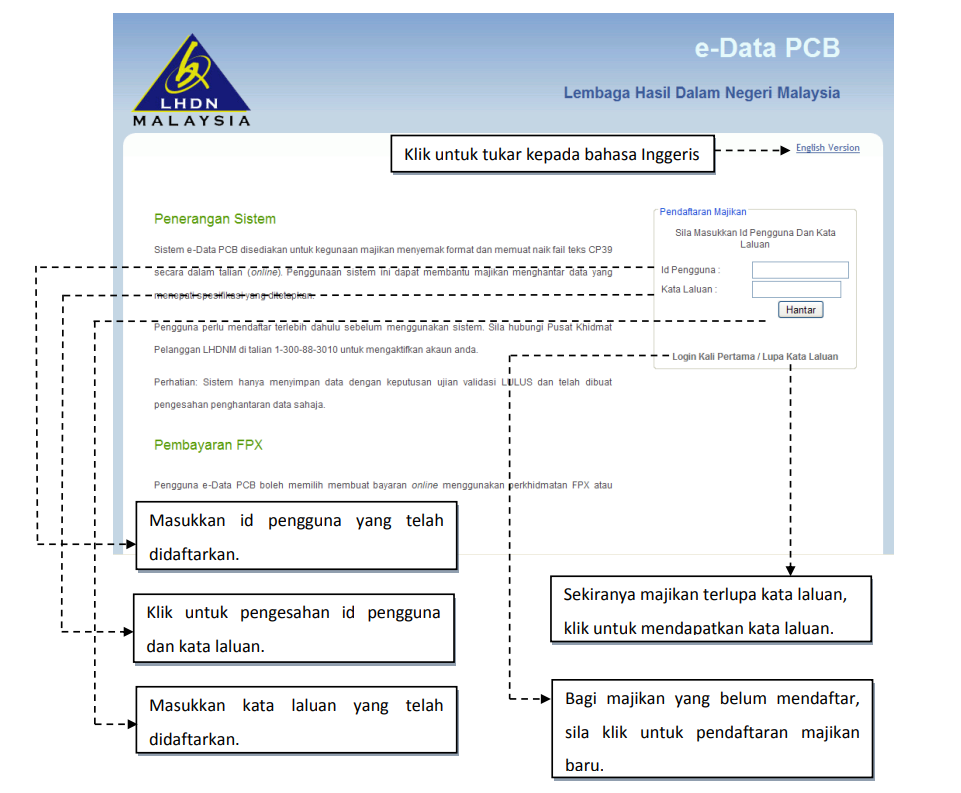 2. Select "Muat Naik/Semak Fail Berjenis ZIP/Upload/Check Zip File"

3. Click "Browse" to choose the PCB text file generated by Kakitangan.com and click "Hantar/Send"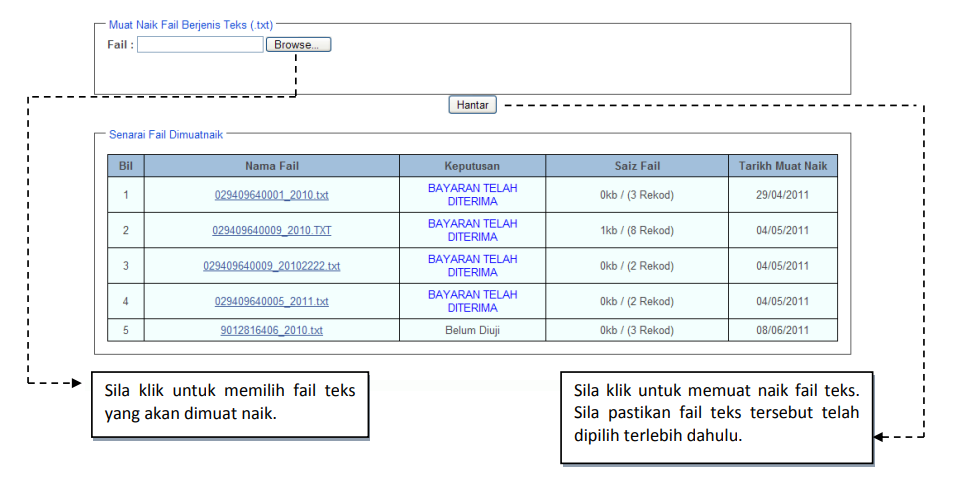 4. In the list of uploaded files, click the file name to validate the text file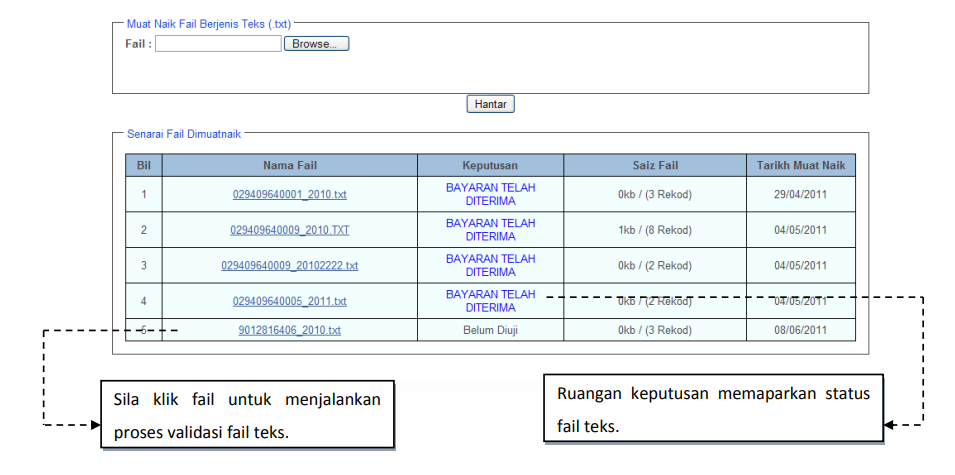 5. Continue to update the payment method by clicking "Terus ke Maklumat Instrumen/Continue to Payment Method Information"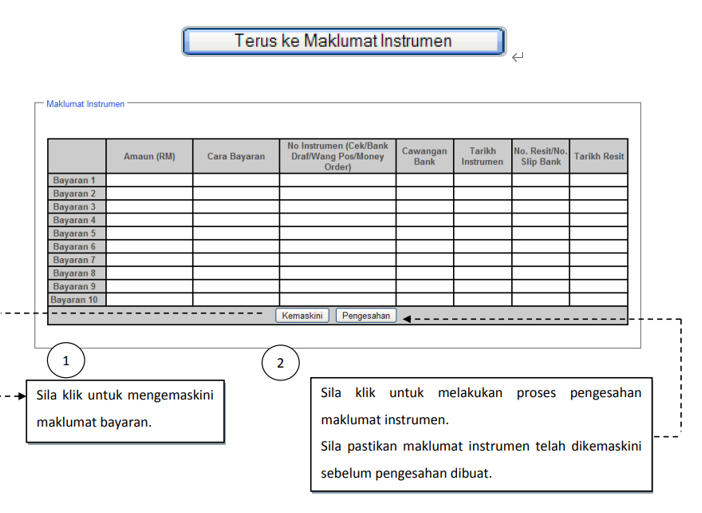 6. Update the payment method by entering the information into the template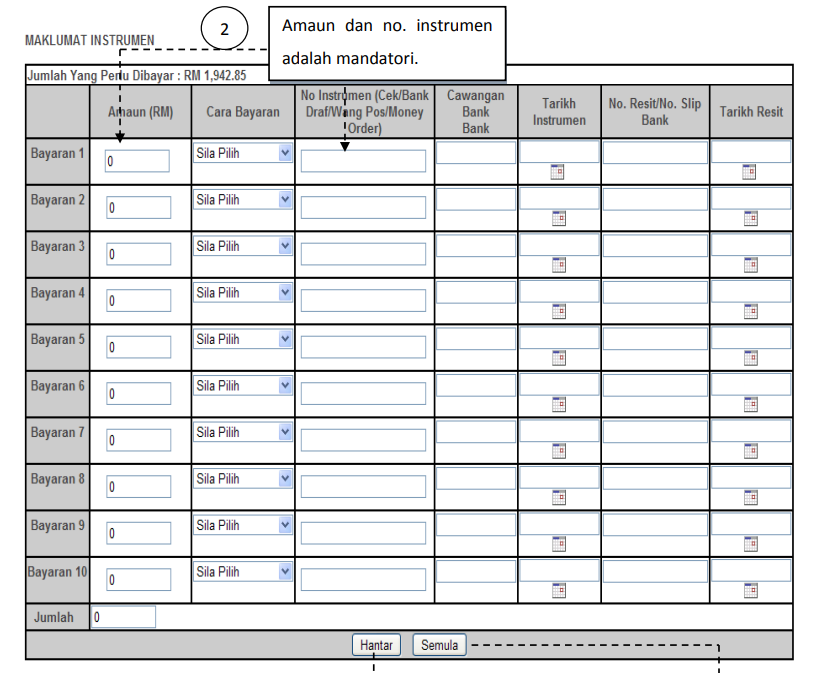 7. Click "Hantar/Send" to save the information
8. Click "Pengesahan/Validation" to process the payment information

9. You will receive the number of the validation slip and the proof of submission after a successful submission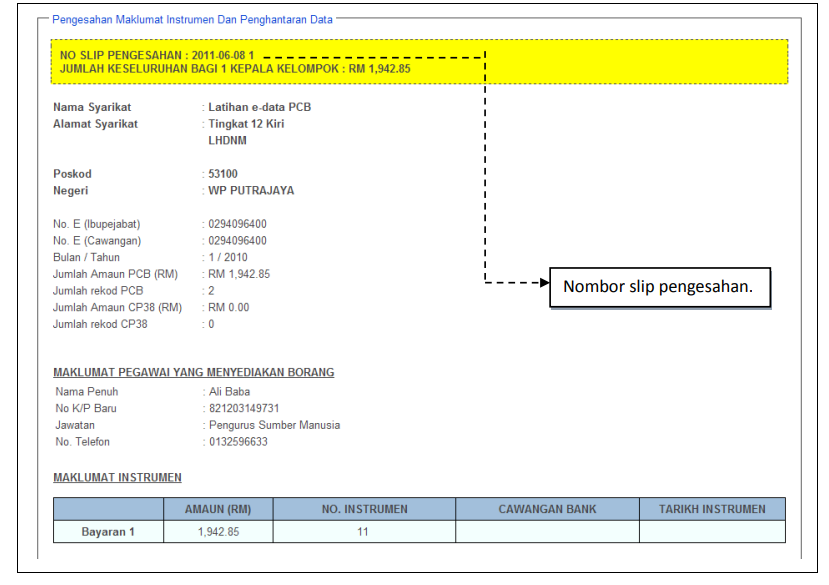 The complexities of paying for PCB can be daunting, but with a tool like the e-PCB portal, users can easily calculate and pay for necessary taxes. This allows employees without a computerised payroll management system to stay current with their tax responsibilities.
Learn more about important taxes like the PCB and other topics surrounding business and finance in Malaysia by visiting Kakitangan.com's main blog or reaching out to our HR team at sales@kakitangan.com.