Step 1: Check the calculation for all employees' payroll to ensure that it is correct. After that, click at View Report.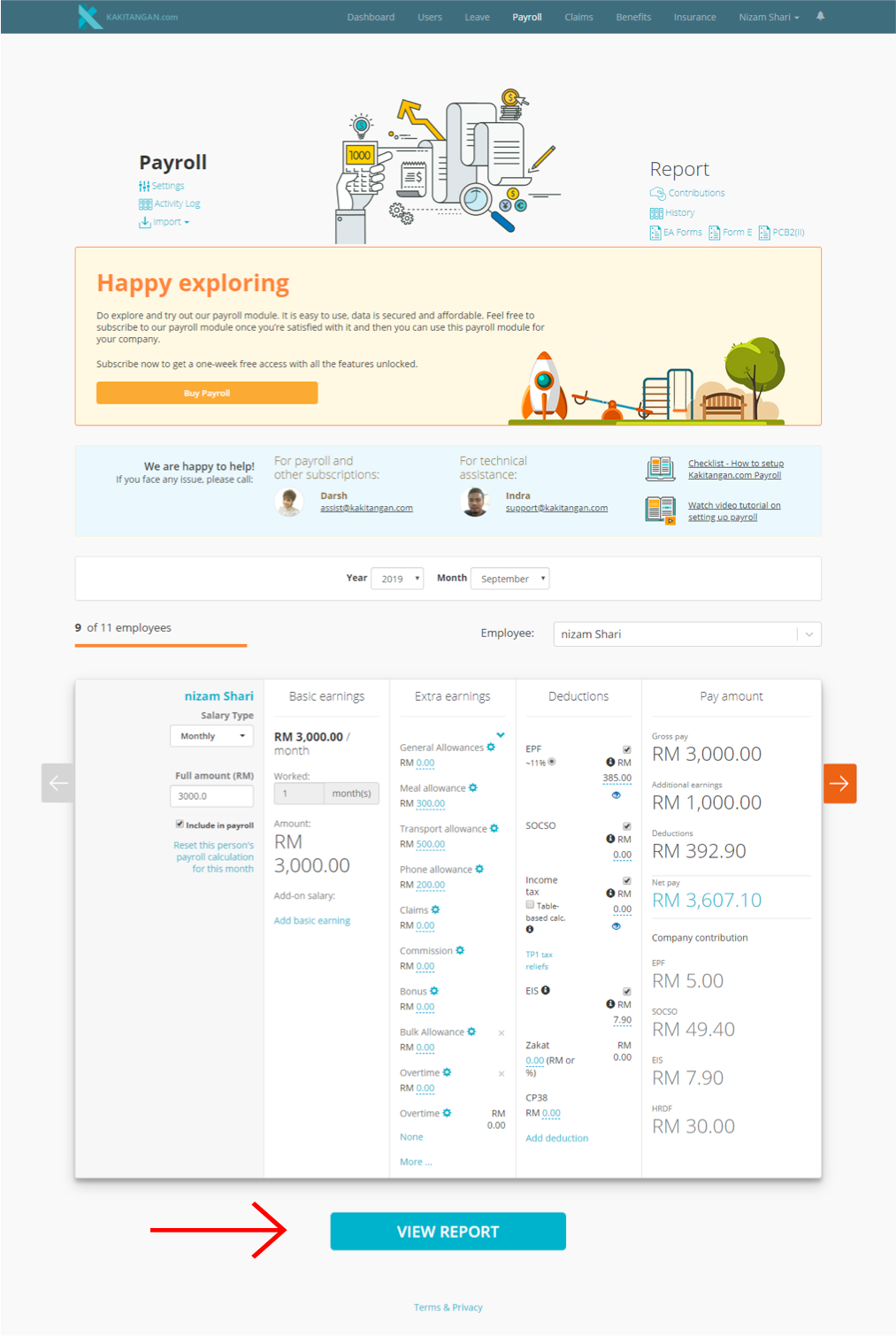 Step 2: In the payroll summary report, click confirm amount for all employees once all the details in payroll summary report are correct.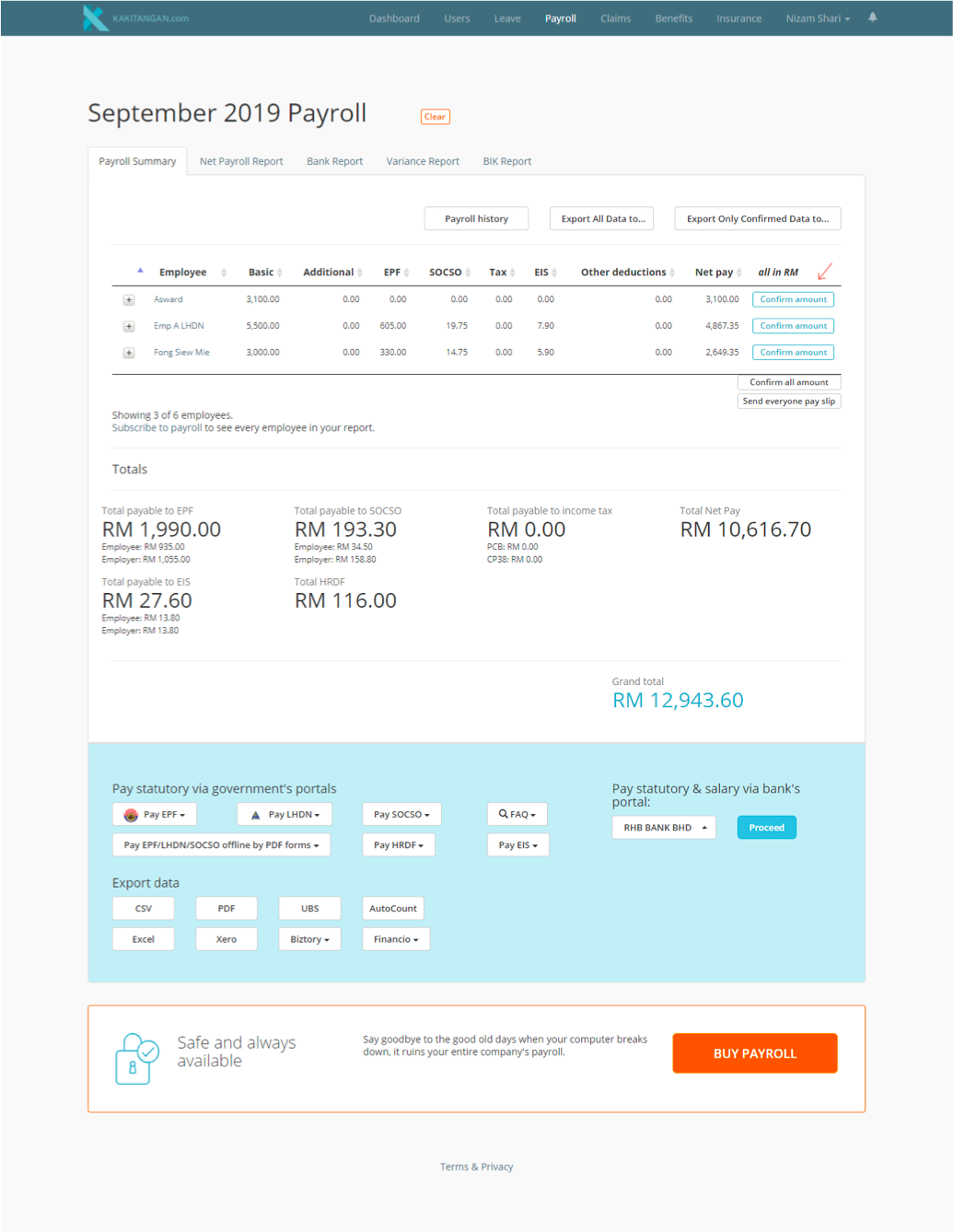 Step 3:
a) At the bottom of the page, at Pay statutory & salary via bank's portal, select your preferred Bank and click proceed.

b) If the bank that you are using have multiple formats, for example, Maybank supports 3 different formats; from the dropdown list, select the format that your company is using. In this case, it could be Maybank2E.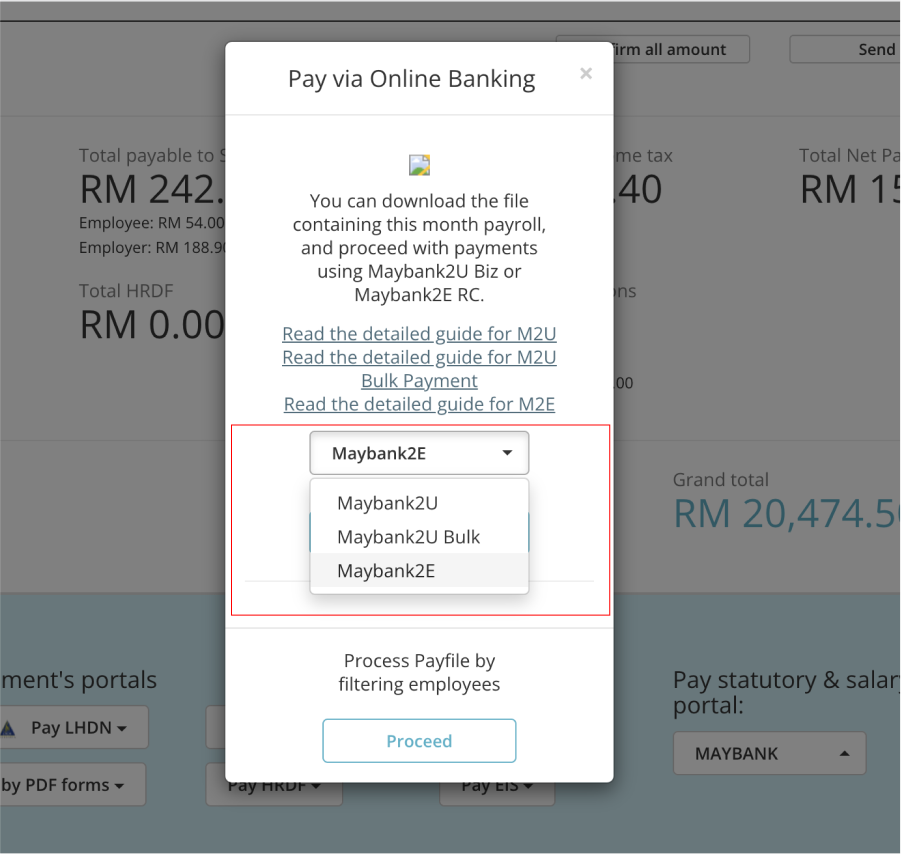 Step 4: a) Click "Proceed" at the bottom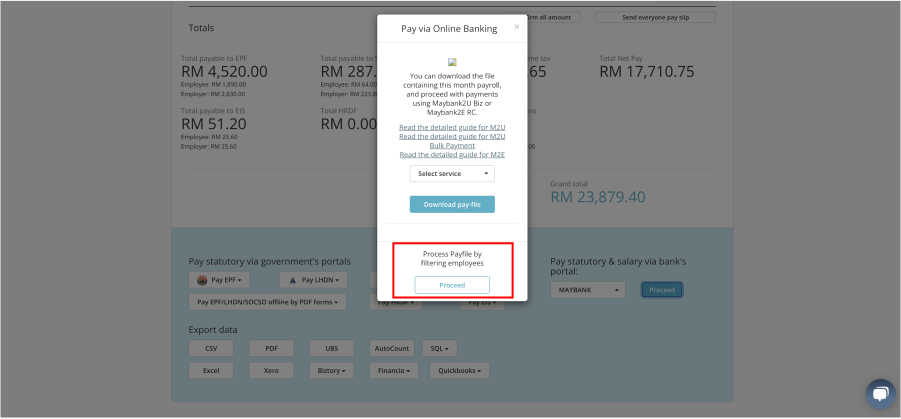 b) It will bring you to a dashboard for filtering employees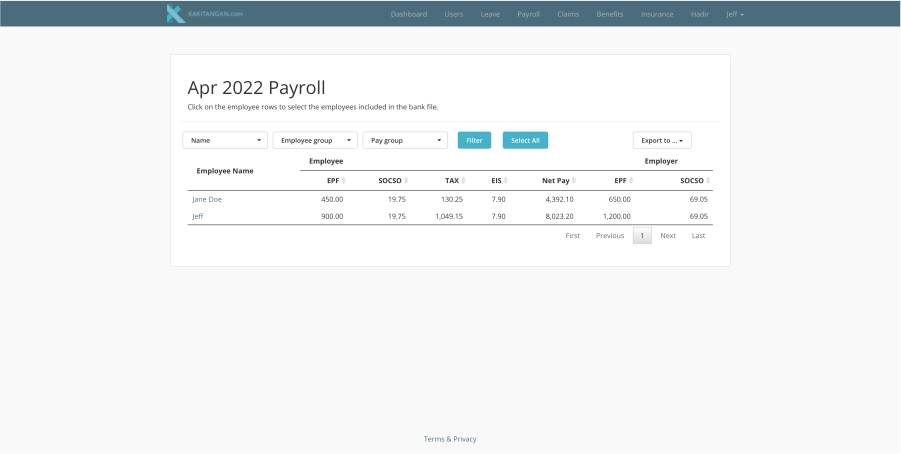 When you have selected Maybank2E beforehand in Step 3, the file(s) that will be exported will be for Maybank2E as well.
Step 5)
There are 3 ways to filter employees: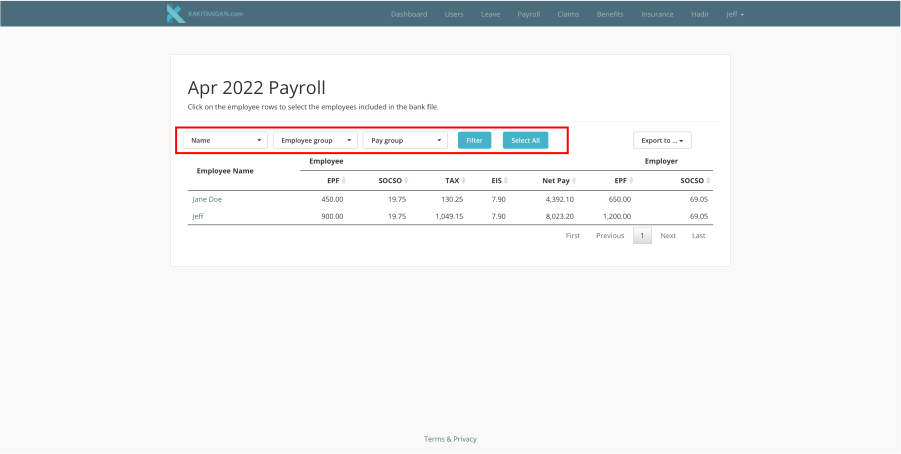 a) First way it through their Name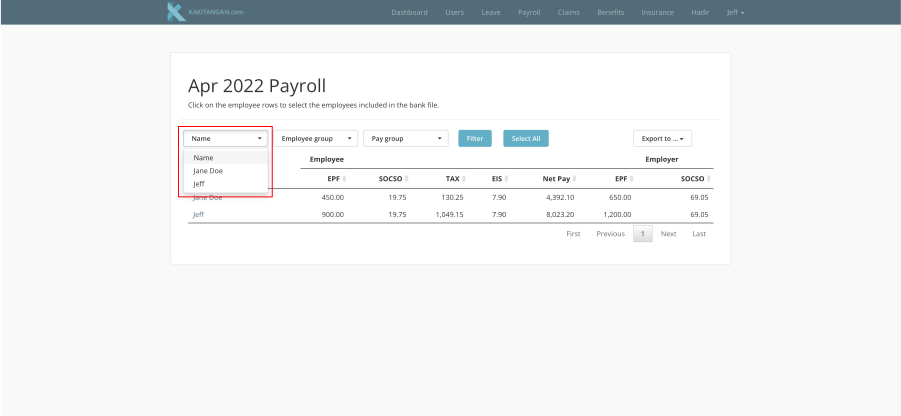 b) Second way through the Employee Group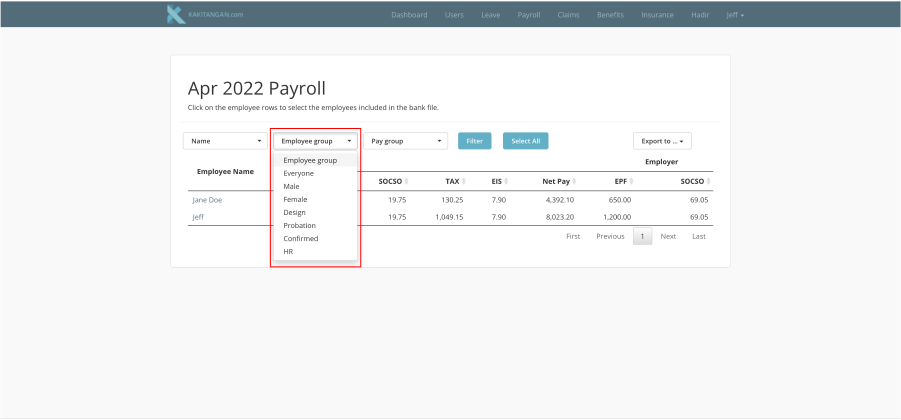 c) Third way is through Pay Group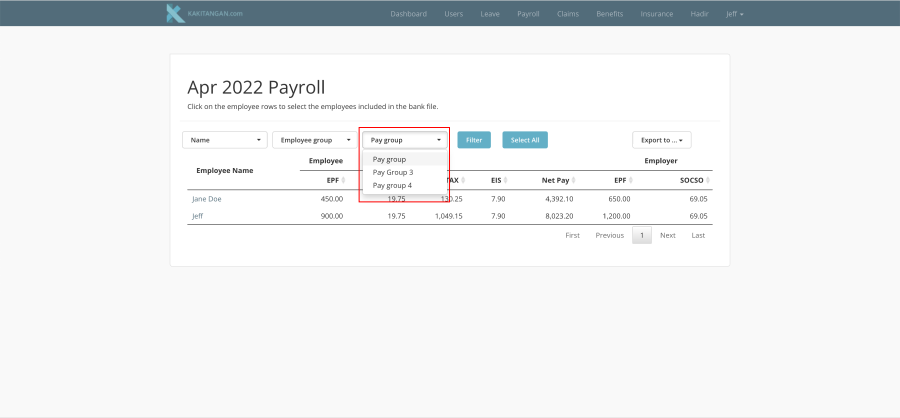 Step 6)
There are also 2 ways to select employee:
a) Single Select (Click on the employee rows to select the employees to be included in the bank file)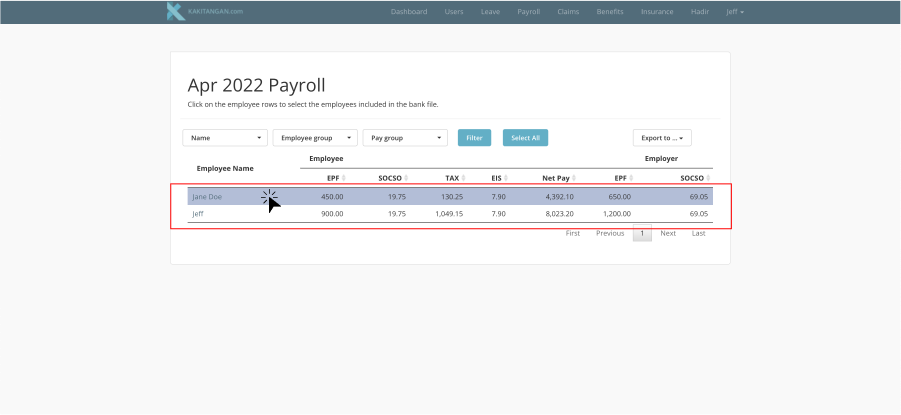 b) Select All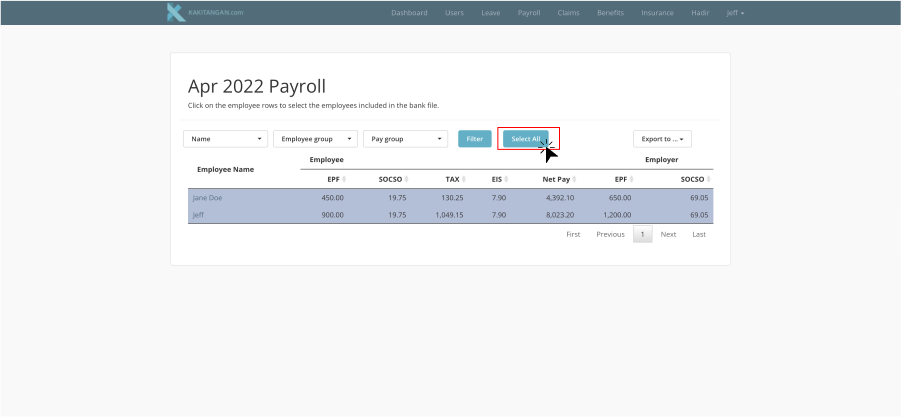 Step 7)
Once you have already selected the employees, you can export the data out by clicking at "Export to..." on the right and proceed to select "Pay file" or "Statutory File"

Hope it helps!
---