It has come to the end of the year, many of you might be working on the company yearly payroll report for audit purpose. We are happy to announce that you may now generate the yearly payroll report based on your company financial period in Kakitangan Payroll!
---
Here is how:
Hover to our payroll page. Click on History, select All payroll


Now, you are at Payroll history page, you will find all confirmed and processed payroll months here. Click on View yearly report,


Here you come to your yearly report page, use the date picker to apply the financial period. Click on Apply, you will see the accumulative amount reflect on the content directly.


To export, go on and click Export Data


Finally, here is the Yearly Payroll Report!

---
If you want to export Yearly payroll report by employee, you may click on the employee name and do the date filtering as above to export the data you wish.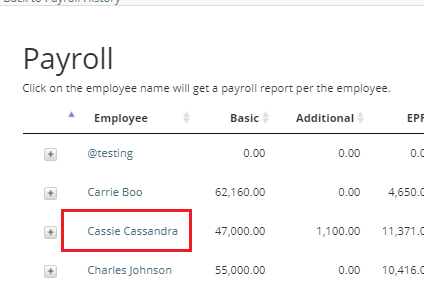 Hope it helps! :)
If you need further assistance, please do not hesitate to contact us at support@kakitangan.com or reach us right away on the bottom right via livechat window.