Dear fellow Kakitangan.com users, you have an extra option to process your payroll now with Bank Simpanan National (BSN).
Complete a simple setup in Kakitangan.com Payroll
Go to Company settings -> Bank and other Account Details -> Select Bank Simpanan Nasional -> Key in your BSN bank account number -> Key in your BSN bank organization code (mandatory to fill up) -> Save
---
Download monthly payroll file from Kakitangan.com Payroll
Each month after you have confirmed the payroll of all your employees, select BSN from payroll report page and click Proceed.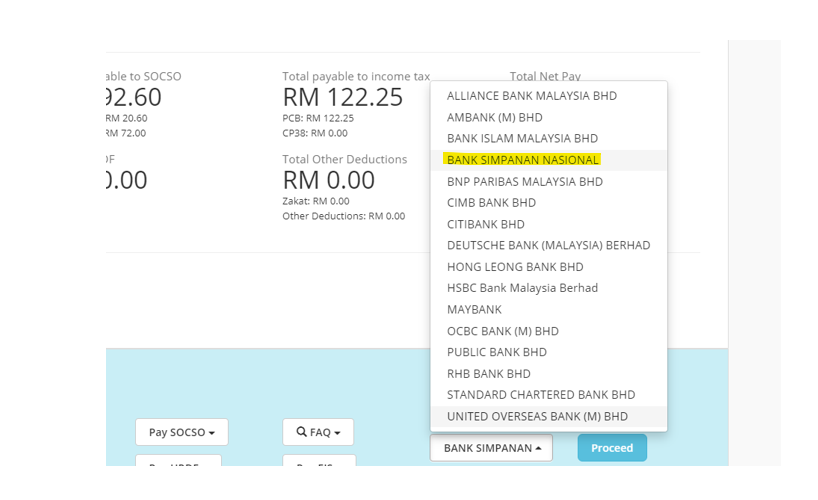 2. You will find the downloaded payroll txt file, below will show you the steps to upload this file in your BSN account.

---
How to upload the downloaded payroll txt file to your BSN account?
Login to your BSNeBiz account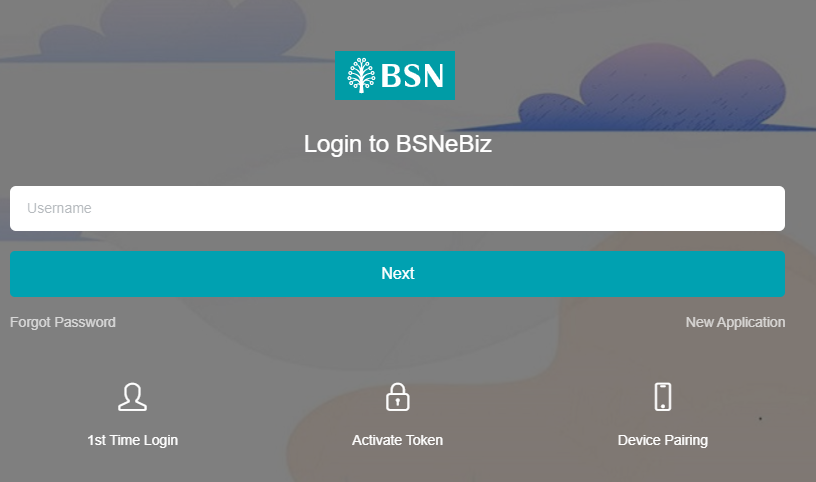 2. At the left panel, select Bulk Payment -> File Upload -> Select your Organization Code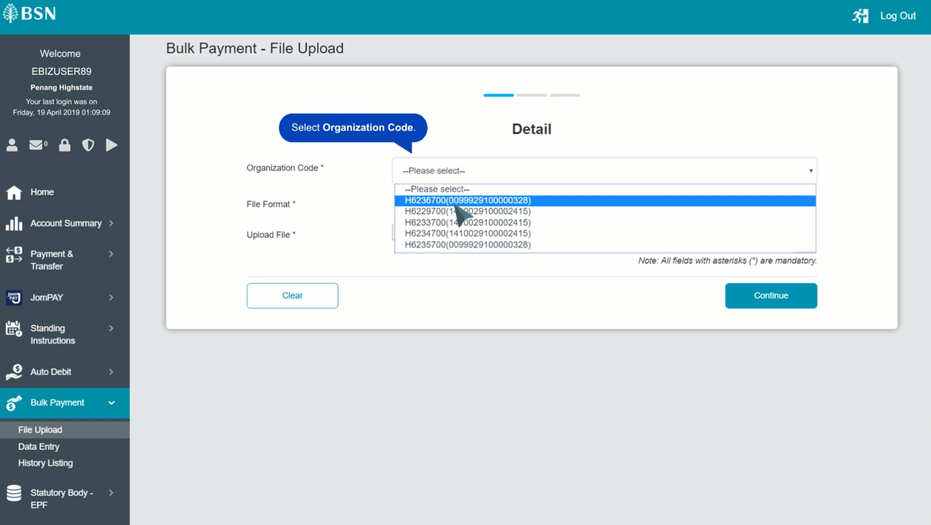 3. Select the file format - IBG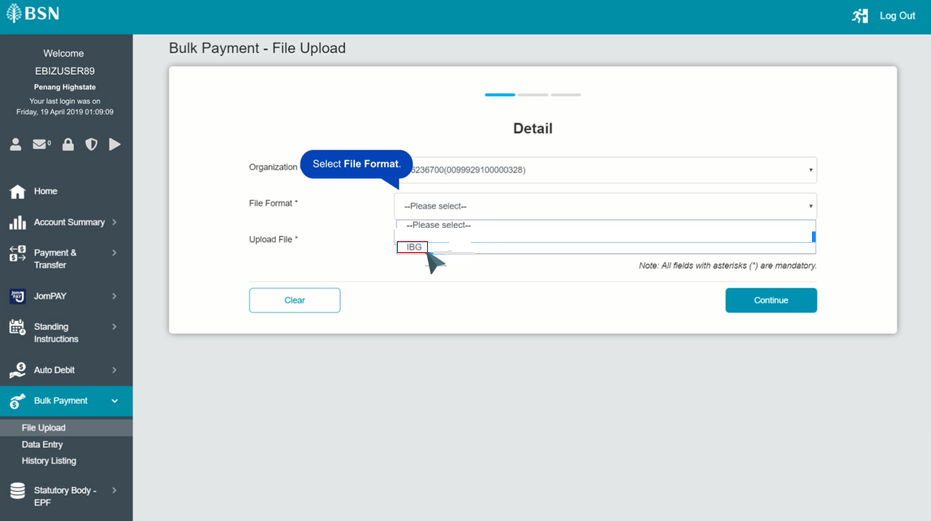 4. Go to Choose file,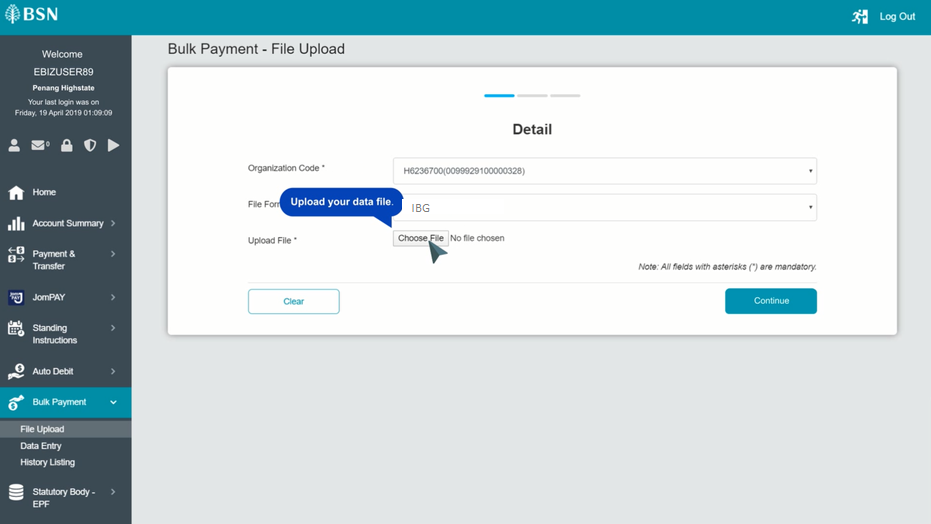 5. Upload the payroll txt file that you just downloaded from Kakitangan.com Payroll BSN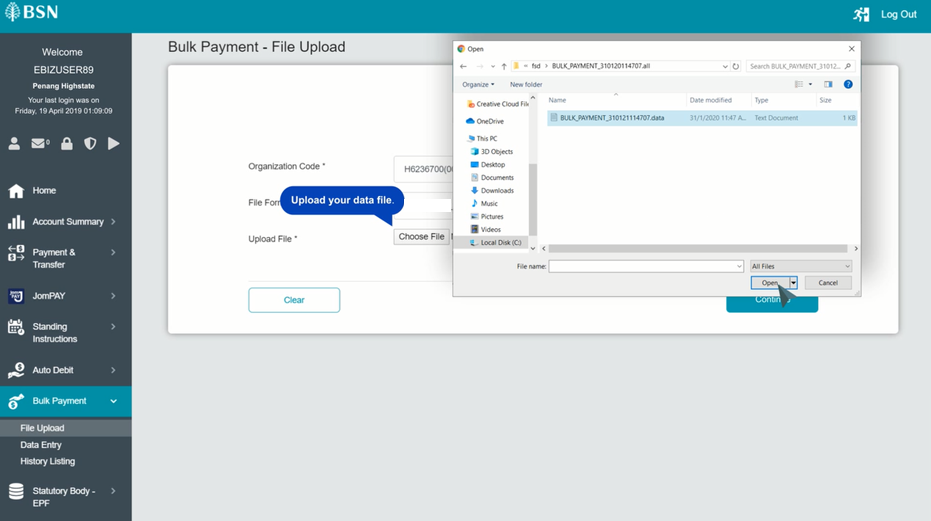 6. Click Continue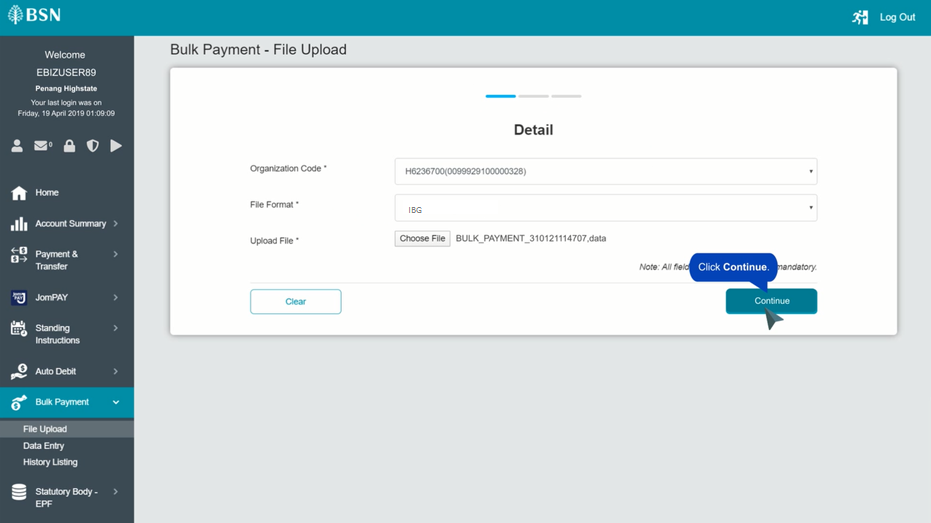 7. Double check all the details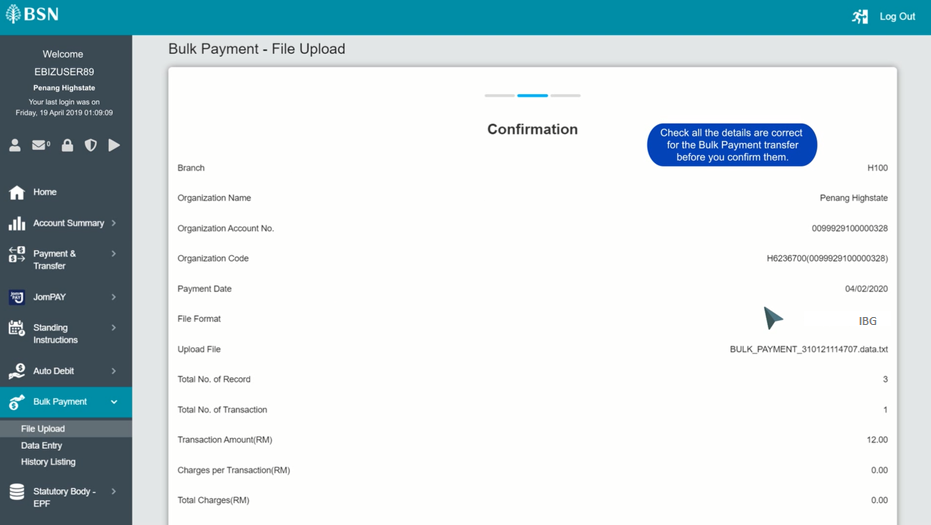 8. Make sure they are all good, click Confirm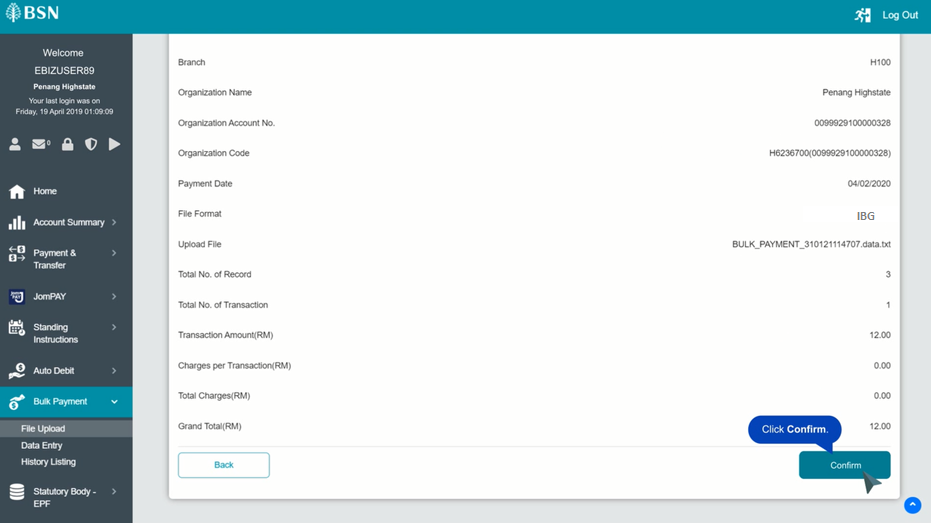 9. You will see the status of this upload - Pending verify and this page will display all the details of the payroll file you have uploaded.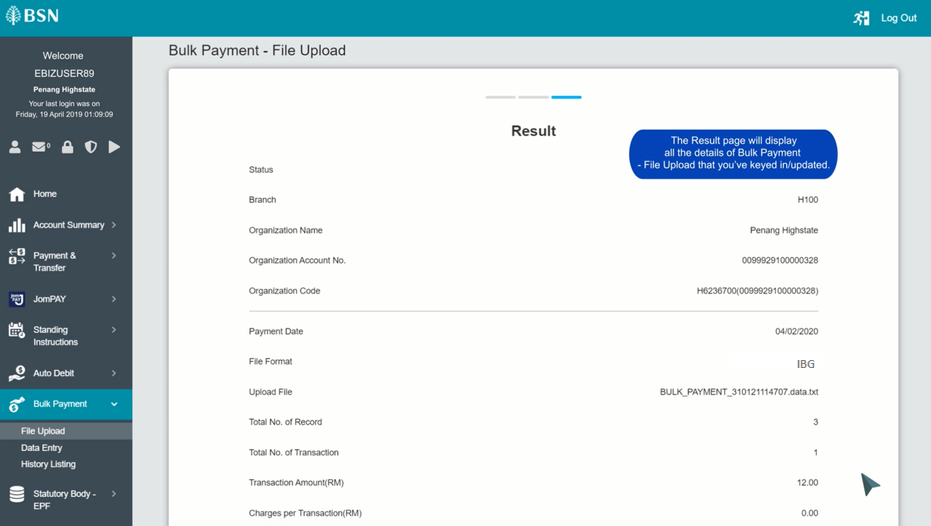 10. To check your history of upload, go to History Listing. You can see the details of the list and each transaction comes with a Batch ID, you may also click on it to download the transaction report.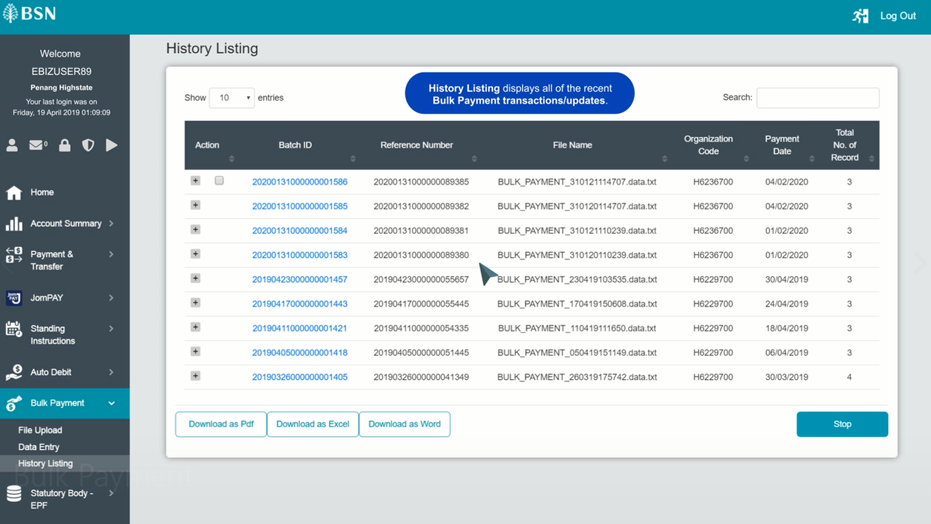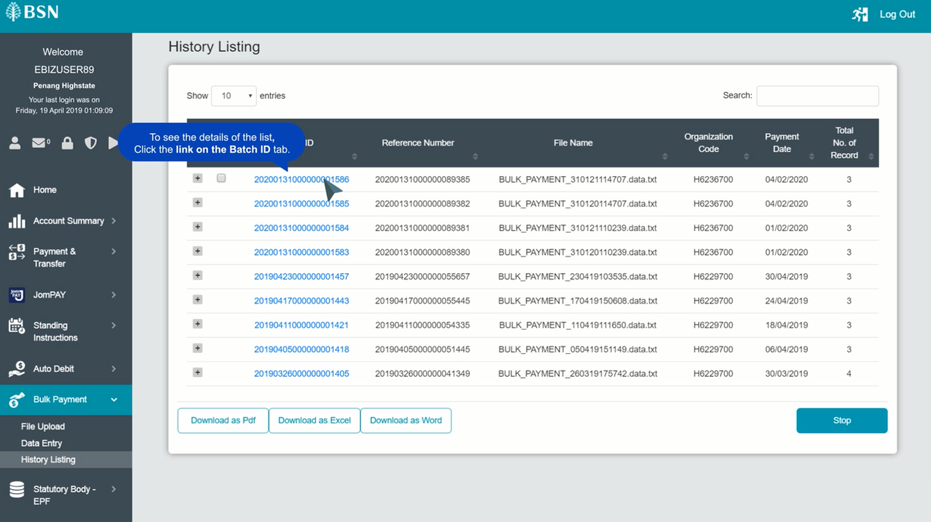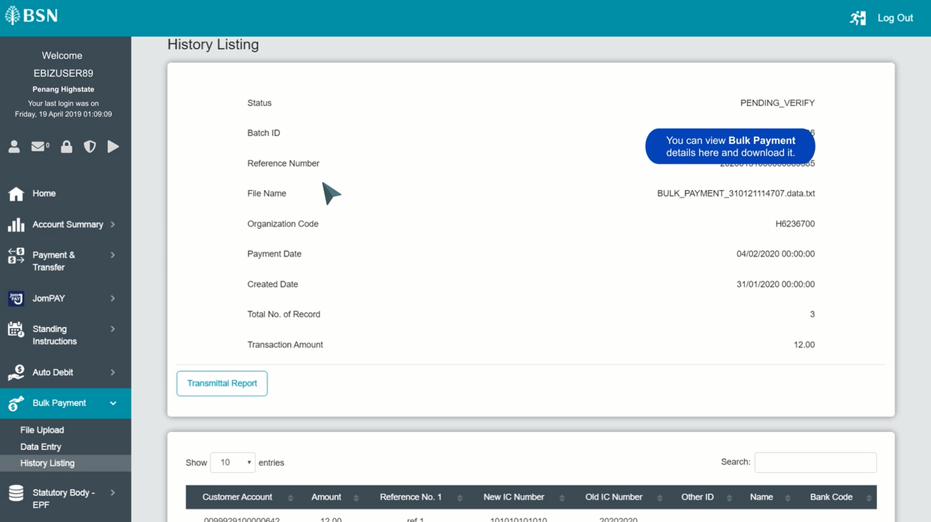 Here you have completed your upload. A friendly reminder: please make sure the account's approver/verifier logins to authorize this transaction 1 day before the posting date and before 8pm so that transaction status can get updated into successful.
We hope you enjoy the easiness of payroll payment with Kakitangan.com Payroll. :)